David Lloyd George's New Look
04 February 2015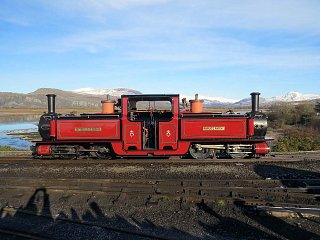 The Cylinder Cover - lined out in the original style.
With work commencing during Christmas week when the loco was cleaned and rubbed down, David Lloyd George has seen the attentions of the skilled painters in Boston Lodge carriage works.
Outstanding work includes making new dome covers which will be fitted before the loco re-enters traffic.