Rhiw Goch Recladding
20 August 2015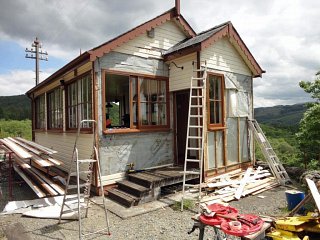 Ffestiniog Railway Society Chairman Howard Wilson was one of a team recently at Rhiw Goch helping to replace some of the wooden cladding on the signalbox.
The signalbox was constructed in 2007 in a traditional style, to replace the 1970s original building. In the fairly harsh environment on the exposed hillside, some of the cladding proved not to be up to the task and required replacement.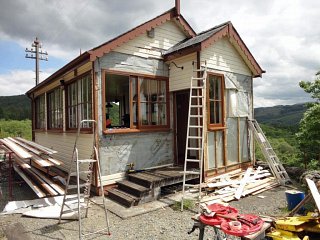 Some of the team departing Rhiw Goch
To be able to replace the cladding, some scaffolding was put up around the signalbox. This gave the opportunity for some interesting views of the passing trains….
The Earl of Merioneth passes with an up train
The works train sits in the main line
Merddin Emrys heads past on a down train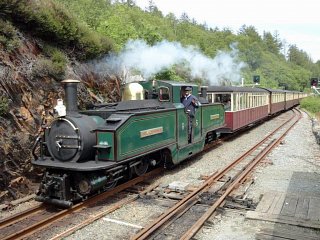 And the Earl of Merioneth heads down through Rhiw Goch